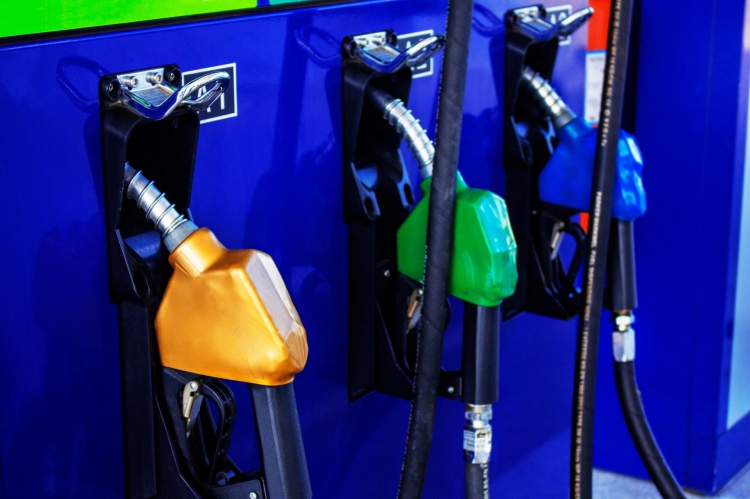 The Indiana Office of Environmental Adjudication has recently decided an Excess Liability Trust Fund ("ELTF") case that addresses positions taken in letters by the Indiana Department of Management ("IDEM") that it had written beginning in 2018 to some ELTF claimants suspending ELTF eligibility. Such letters have suspended eligibility based on IDEM's view that the relationship between the ELTF claimant and the party responsible for the subject release was unclear. The letters have typically included a demand for the recipient to enter into an agreement with the responsible party or IDEM, accepting liability for corrective action, as a condition to reinstating ELTF eligibility.

On February 27, 2019, the Office of Environmental Adjudication ("OEA") granted summary judgment to the petitioner in the matter of: OBJECTION TO THE NOTICE OF EXCESS LIABILITY TRUST FUND REIMBURSEMENT SUSPENSION ELTF #199609531 / FID #12211 FORMER PHILLIPS 66 STATION NO. 27300 DALEEN1, INC. INDIANAPOLIS, MARION COUNTY, INDIANA (CAUSE NO. 18-F-J-4996).

This case presented issues of statutory interpretation and policy related to access to the ELTF. Some notable points of summary from the case:
Daleen1 acquired a retail fuel station in 2011. A former underground storage tank system that had been removed in 1997 was the subject of a release of petroleum that had been reported to IDEM in 1996. The owner of the underground storage tanks ("UST") at the time of the release, Phillips 66, was performing corrective action pursuant to an IDEM demand at the time Daleen1 acquired the site. Daleen1 revoked Phillips 66's rights of access and took over performing the corrective action. Daleen1 applied to ELTF for reimbursement of its corrective action costs.
In February, 2018, IDEM suspended further ELTF reimbursement to Daleen1 and Phillips 66. As a condition to reinstating ELTF eligibility, IDEM demanded that Daleen1 enter into an agreement with Phillips 66 or IDEM assuming liability for the corrective action. Rather than take such action demanded by IDEM, Daleen1, petitioned for administrative review of IDEM's suspension of ELTF eligibility.
Daleen1 argued that I.C. 13-23-8-4(a) provides that "The administrator shall pay ELTF claims that are…(2) submitted by eligible parties…" and that I.C. 13-11-2-62.5(5) defined "eligible party" to include "[a] transferee of property upon which a UST was located but from which the UST has been removed."
IDEM argued that I.C. 13-23-7-1(a)(2) restricted ELTF eligibility to responsible parties by providing that the ELTF was established "to provide a source of money to satisfy liabilities for corrective action." IDEM asserted that it had an interest in duplicative cost claims not being reimbursed and an interest in restricting reimbursement to entities that were liable for corrective action and who designate ELTF as their financial assurance mechanism.
Daleen1 rebutted IDEM's argument by noting that such an interpretation would nullify the category of "eligible party" of being the transferee of property on which a UST had been located but removed (I.C. 13-11-2-62.5(5)). Further, Daleen1 obtained an informal advisory opinion of the Indiana Office of the Attorney General consistent with its interpretation of I.C. 13-11-2-62.5 and submitted it as an exhibit to its summary judgment motion.
The OEA analyzed the case as one of statutory construction. OEA noted that it was to give a statute that was clear on its face, its apparent and obvious meaning and should not in effect re-write a statute in order to render it consistent with a particular view of sound public policy. Also, the OEA noted that while a long-standing agency interpretation can be evidence of legislative intent by raising a presumption of legislative acquiescence, here, IDEM's interpretation was recent and not found in any rule or non-rule policy document. OEA concluded that the statutory definition of "eligible party" was clear and that it was not necessary for Daleen1 to be liable for the corrective action in order to receive ELTF reimbursement.

As an interesting post script to this case, IDEM attempted to introduce legislation that would have "fixed" from IDEM's perspective, the eligibility statute. Senate Bill 592 included a provision that in the words of the bill digest would have provided "that, if certain conditions are met, a person who was not an owner or operator of a UST at the time of a release from the UST may assume liability for corrective action in response to the release from the UST and may receive reimbursement from the underground petroleum storage tank excess liability trust fund." (emphasis added). This bill did not make it to the floor of the Senate.


Disclaimer: This article is made available for educational purposes only and is not intended as legal advice.