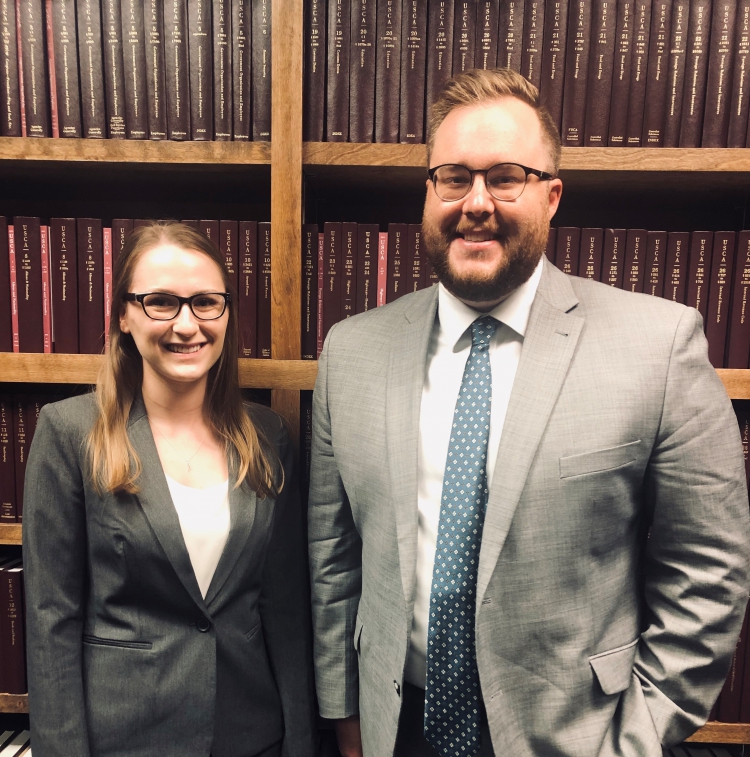 Lewis Kappes is pleased to welcome our Summer Associates Allison Hilmer and Tyler Ewigleben!

Allison is a May 2020 candidate for Juris Doctor at Indiana University Maurer School of Law where she is a Robel Scholar, an Associate for the Indiana Journal of Law and Social Equality, a Mock Trial Coach, and Director of Campus Outreach for the Protective Order Project. Allison received her Bachelor of Arts in Political Science and Spanish, receiving Departmental Honors for the Department of Spanish and Portuguese. Allison performed part of her undergrad studies abroad in Santiago de los Caballeros, Dominican Republic. Allison currently works for the Office of the Indiana Attorney General as a Law Clerk in the Government Litigation Section.


Tyler is a May 2020 candidate for Juris Doctor at Indiana University Robert H. McKinney School of law where he is an IU McKinney Representative of the Indiana State Bar Association, an Executive Board Member of the United Way of Central Indiana, Lead Impact Network Change, and an Executive Board Member of the Young Professionals Board for the Ronald McDonald House of Indiana. Tyler earned his Bachelor of Science in Public and Nonprofit Management with distinction from Indiana University and additionally received his Certification as a Nonprofit Professional (CNP). Tyler is a founding team member of the newest initiative of the Central Indiana Corporate Partnership, known as Ascend Indiana. Tyler currently works for Project Lead the Way in Policy and Government Relations and hopes to pursue a specialty of Education Law.


We are excited to have Allison and Tyler on board and are looking forward to watching them grow in their legal careers!


Disclaimer: This article is made available for educational purposes only and is not intended as legal advice.