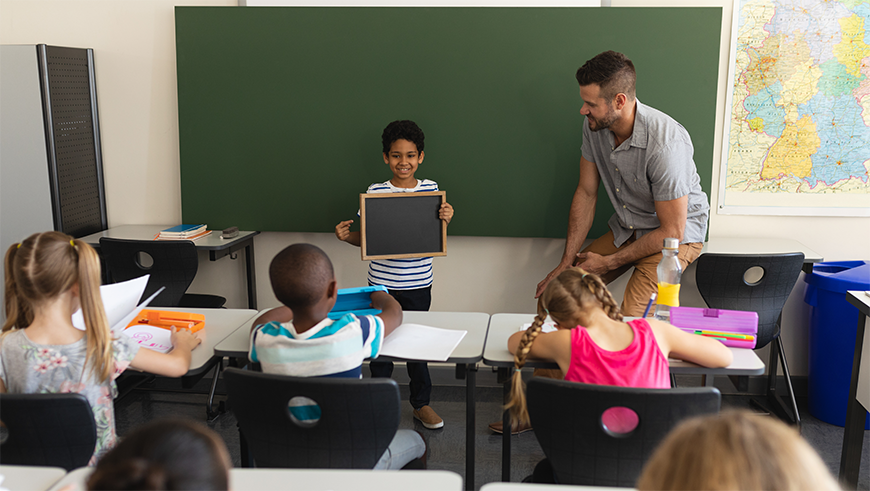 Education
Whatever the size, the issue, or the challenge, education leaders are confident that we will represent their interests competently and with a hands-on approach. Our education attorneys represent some of the largest school districts in the state as well as some of the smallest, including over 200 Indiana schools and numerous educational centers across the state.
Lewis Kappes attorneys have extensive experience and breadth of knowledge in education law and school representation. We offer full-service legal representation to any school client in all areas of the law. Our education attorneys understand the day-to-day operation of a school system and take pride in the professional relationships we maintain with school administrators and Boards of Education.
Our attorneys present at seminars and author publications addressing the legal areas of interest to those in the education field. Lewis Kappes attorneys also serve as editors of several comprehensive education law guides, including the Indiana School Laws and Rules and the education law section of the Indianapolis Bar Association's publication, Commonly Asked Questions about Indiana Law.
School Board Representation
We assist school boards with issues facing school corporations. We offer expertise in:
School Board guidance
Updates on changes to Federal and Indiana State law and Department of Education changes
Interlocal and joint service supply agreements
Litigation and administrative proceedings
Board Policy and Administrative Guidelines
In-service workshops for staff and administrators
Negotiating, drafting, and reviewing contracts
No Trespass warnings
Board Election issues
School Consolidation
Tort Disability of District and Officials
Acquiring and disposing of real property
Zoning issues
Advising on public bidding
Reviewing and drafting leases of real property
Occupational safety and health compliance
Construction planning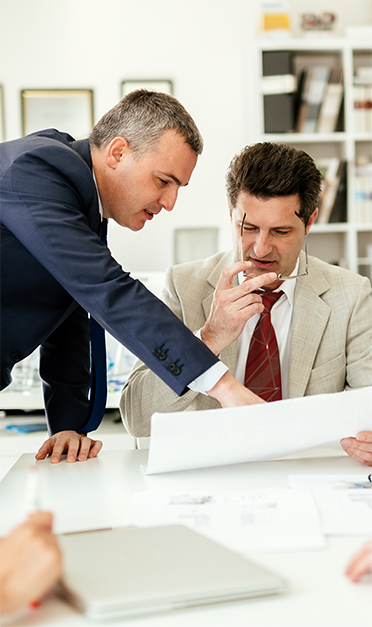 Human Resources and Employment
Many of the concerns we field with school corporations involve employee issues. We provide a range of experience that includes handling employee discipline matters up to and including termination, Equal Employment Opportunity Commission ("EEOC") matters, unfair labor practices, and contract negotiations, including negotiations with non-certified staff. More specifically, Lewis Kappes has experience in all of the following areas of employment law and labor negotiations:
Americans with Disability Act ("ADA") interactive dialogue
Guidance on interplay of Family and Medical Leave Act ("FMLA"), sick leave, long term disability and workers compensation issues
Assistance with Teacher Rating Form ("TRF") and Performance Related Funding ("PRF")
Unemployment hearings
Employment discrimination matters
Employee discipline and discharge proceedings
Labor negotiations and collective bargaining for both certified and non-certified staff
Unfair labor practices
Progressive discipline matters
Grievance hearings and labor arbitrations
Employee conduct investigations
Employment discrimination matters before the EEOC/Federal court including race, age, religion, sex, sexual harassment and discrimination
Fair Labor Standards Act ("FLSA")
Indiana's Wage Payment Act
Drafting and revising personnel rules, policies and employee handbooks
General Workman's Compensation issues
Assist Boards or Administrations in conducting meetings to decline or continue certified staff employment, including handling testimony and evidence
Representation before Indiana Education Employment Relations Boards ("IEERB") for unfair labor practices and fact-finding hearings
Curriculum, Instruction, and Student Concerns
The firm represents school corporations in connection with issues affecting students such as:
Student records
Advisement on fair use and curriculum concerns
Family Education Rights and Privacy Act ("FERPA")
Defense of Office for Civil Rights ("OCR") complaints for gender, race, disability and religious discrimination
Sexual harassment claims
Hostile work environments
Lesbian, Gay, Bisexual, Transgender, Queer or Questioning, Intersex, Asexual , and more ("LGBTQIA+") issues
Cyberbullying
Free speech and school prayer
Student and athletic discipline matters, including misconduct, suspensions, expulsions, and defense against actions seeking restraining orders
Class action discipline discrimination
Attendance issues and compliance with McKinney–Vento Homeless Assistance Act
Right to Attend Disputes before Indiana State Board of Education
Transportation disputes concerning obligations to parochial schools
Athletic eligibility disputes before the IHSAA
Finance and Support Services
As school board attorneys, we provide legal support services for the business office of school corporations. Examples of such services include:
Opinion letters and guidance for State Board of Accounts requirements
Review and advisement on service contracts, bid specifications, bidding matters, contract preparation, and execution
Review of lease agreements and contracts
Advisement on contract disputes
Advisement on procurement and services of contracts
Assistance on property value procedures or assessment challenges
Pre-suit investigations
Assistance with construction projects and coordination with bond counsel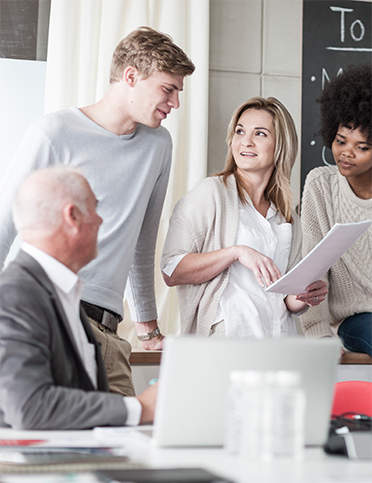 ---
Latest News
Keeping you in the know