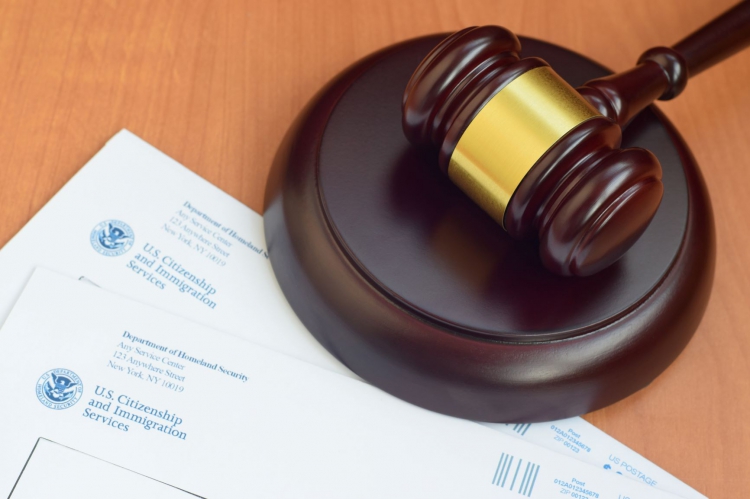 On Thursday, 03/04/2021, the US Supreme Court made it more difficult for undocumented immigrants who have lived in the United States for a long time to fight deportation. The Court's 5-3 ruling came in the case of a man who had lived in the United States for 25+ years. He used a fake social security card to get a job as a janitor and was convicted of identity theft. He would have qualified to cancel his removal and become a Lawful Permanent Resident, but the Court held that he had the burden to prove the conviction was not a crime of moral turpitude, which is a disqualifying offense. Since his conviction record was ambiguous regarding whether or not it was a crime of moral turpitude, he lost his case. Pereida v. Wilkinson, 592 U.S. ___ (2021).

On Monday, 03/08/2021, Secretary of Homeland Security Alejandro Mayorkas designated Venezuela for Temporary Protected Status for 18 months, until September 2022. The designation is due to extraordinary and temporary conditions in Venezuela that prevent nationals from returning safely, including a complex humanitarian crisis marked by widespread hunger and malnutrition, a growing influence and presence of non-state armed groups, repression, and a crumbling infrastructure. Individuals desiring Temporary Protected Status must file an application with US Citizenship and Immigration Services within the 180-day registration period, and may apply for Employment Authorization Documents and for travel authorization.

Today, 03/09/2021, the Biden administration notified the Supreme Court that it will no longer defend a Trump era policy seeking to impose new limits on the admission of immigrants considered likely to become overly dependent on government benefits. The US Department of Homeland Security announced in 2019 that it would expand the definition of "public charge" so that visas could be denied because of a concern they would primarily depend on the government for their income. This rule, that would have had devastating consequences on immigrants and their families, was challenged in court by advocates for immigrants. The rule would have discouraged immigrants from seeking medical attention that could be paid by the government. The Biden's notice it will not try to defend the rule means that the old requirements go back into effect and immigrants only have to meet a lower standard of proof they will not become dependent on the government to support them and their family.

The team of immigration attorneys at Lewis Kappes continues to pay very close attention to all policy changes, ready to engage our community regarding the new administration's changes to immigration law. We are eager to assist as many of our immigrant neighbors as possible. Please contact our office at (317) 639-1210 to schedule a time to speak with one of us!

Disclaimer: This article is made available for educational purposes only and is not intended as legal advice.