Indiana Court of Appeals Affirms Trial Court's Determination that Plaintiff's Medical Expenses Were Relevant to Pain and Suffering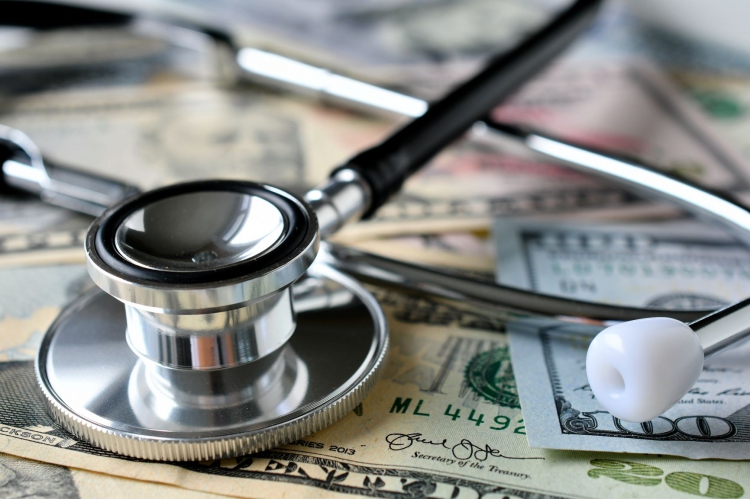 Over the past several years, a growing trend among the Indiana plaintiff's bar has been to forgo introducing past medical expenses to a jury and instead ask the jury to determine – "What are my client's injuries worth?" The theory behind this strategy is to avoid having to convince a jury that plaintiff's medical expenses are not an accurate reflection of a plaintiff's degree of pain and suffering. This strategy is often used in cases where a plaintiff is attempting to persuade a jury that they have suffered permanent injuries that should not be quantified by past medical expenses.

As a counter to this trial tactic, defense attorneys often times seek to admit the plaintiff's past medical expenses into evidence. This involves obtaining the necessary billing records along with a custodian of records affidavit from each of plaintiff's health care providers and engaging a medical expert in order to get the past medical expenses admitted into evidence.

The admissibility of medical expenses as evidence of pain and suffering depends in large part on relevancy. Under Indiana Rule of Evidence 401, evidence is relevant if "it has any tendency to make a fact more or less probable than it would be without the evidence" and "the fact is of consequence in determining the action." However, even if medical expenses are relevant to pain and suffering, they may be excluded if their "probative value is substantially outweighed by a danger of one or more of the following: unfair prejudice, confusing the issues, misleading the jury, undue delay, or needlessly presenting cumulative evidence."[1]

On March 24, 2021, in a case of first impression, the Indiana Court of Appeals addressed the question of whether evidence of medical expenses is admissible in a proceeding in which recovery of them is not sought.[2] In that case, the plaintiff suffered injuries in an automobile accident for which he received treatment.[3] He filed suit against the tortfeasor and his insurance provider seeking to recover underinsured-motorist coverage.[4] The plaintiff settled with the tortfeasor and dismissed his claim against his insurance provider for medical expenses leaving his claim for pain and suffering.[5]

The insurance provider moved to introduce plaintiff's medical expenses at trial over plaintiff's objection that the medical expenses were not relevant.[6] The trial court determined the medical expenses were admissible and the jury awarded the plaintiff nothing.[7] Plaintiff appealed arguing that the trial court abused its discretion in admitting the medical expenses at trial.[8] The Court rejected plaintiff's argument that evidence of medical expenses is never relevant to the question of pain in suffering.[9] In doing so, the Court noted that "[c]ommon sense and experience dictate that a more serious injury generally brings with it greater medical expenses as well as greater pain and suffering.[10]

The Court went on to determine that the insurance provider had "cleared the low bar for establishing the relevance of [plaintiff]'s medical bills. . ."[11] In coming to this determination, the Court noted:
If the bills are low, as [plaintiff] apparently considers them to be, then they tend to establish that he has not experienced extensive pain and suffering from his injuries, and that is all that Evidence Rule 401 requires. We acknowledge that there are cases in which low medical bills may not accurately reflect the amount of pain and suffering experienced, but that does not mean that evidence of medical bills is irrelevant. If, in the estimation of one of the parties, the amount of the medical bills does not accurately reflect the amount of pain and suffering, that party is free to counter it with other evidence and argument, as [plaintiff] did in this case.

The Court also rejected plaintiff's argument that even if the medical expenses were relevant to pain and suffering, they should be excluded under Indiana Rule of Evidence 403 because the jury was improperly led by the relatively low medical expenses.[12] The Court noted that plaintiff's "trial strategy was to convince the jury that his medical bills were not an accurate reflection of his degree of pain and suffering, a strategy which was fully developed at trial . . ."[13] Specifically, in addition to his own testimony, plaintiff also offered testimony from a medical expert and his mother.[14]

The Gladstone case provides the Indiana defense bar with much needed authority to argue that medical expenses are relevant to pain and suffering especially in cases where there is a large verdict potential absent this evidence. However, it is important to note that the Indiana Court of Appeals did not adopt a bright line rule that medical expenses are always relevant to pain and suffering. Oppositely, the Court specifically noted that "it is, of course, possible to imagine a case in which we might conclude that a trial court's admission of medical expenses was an abuse of discretion . . ."[15]

The attorneys of Lewis Kappes are skilled in all matters involving personal injury defense. Please contact Sara Blevins or Kasey Polk, or call our office (317-639-1210) to find out how we can assist in your personal injury defense case.


Disclaimer: This article is made available for educational purposes only and is not intended as legal advice.