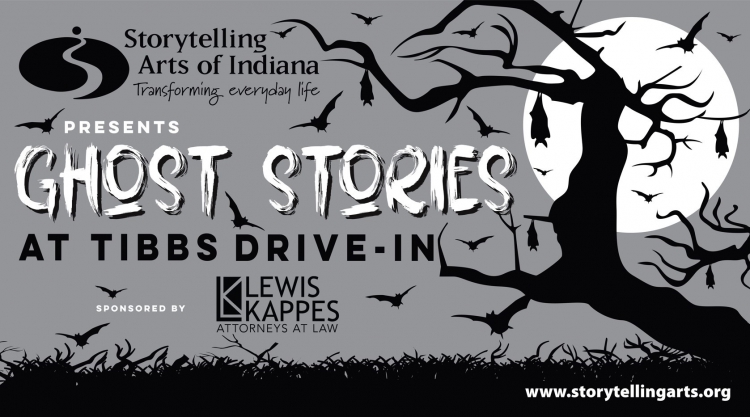 Lewis Kappes is proud to once again sponsor Ghost Stories hosted by Storytelling Art of Indiana. The popular Ghost Stories event will happen at Tibbs Drive-In (480 S. Tibbs Avenue, Indianapolis) on Saturday, October 23, 2021.

Hoosier storytellers Celestine Bloomfield, Lou Ann Homan, David Matlack, Kim McCann and Bob Sander spin spine-tingling tales for all to enjoy followed by two movies on the big screen. Bring your own snacks and drinks or purchase them from the Tibbs concession stand. Come early to decorate your car for the car costume competition. Prizes will be awarded for the scariest or most unique.

Schedule of events
6:00 p.m. Gates open
6:00 – 7:00 p.m. Decorate your car
7:00 – 8:00 p.m. Stroll the parking lot to view the decorated cars
8:00 p.m. Ghost Stories
9:15 p.m. Movies
"The Addams Family 2" (2021, Animation, Adventure, Comedy, Rated PG)
"Halloween Kills" (2021, Crime, Horror, Thriller, Rated R)

Tickets must be purchased online and in advance. Click here to purchase tickets.

Disclaimer: This article is made available for educational purposes only and is not intended as legal advice.